June CE Classes & other June Class Offerings
Toledo Board of REALTORS® in conjunction with NOIC presents:
HOW TO ATTRACT MORE BUYERS & CREATE MORE SALES CE CLASS
Tips & Techniques taught by Jeff Elias, renowned Finance Expert, Speaker and Author
Tuesday, June 4
9:00 AM – 1:15 PM
Home Builders Association (HBA)
1911 Indian Wood Circle, Maumee
Cost: FREE
4 Hours of CE Credit
Topics covered in this morning half-day seminar include:
How to help buyers improve their credit scores and loan qualifications
How to overcome lenders' more stringent underwriting guidelines now in force
How to get the buyer excellent terms while getting the seller full price
How the seller can advertise "cash" concessions in lieu of price reductions
How relatives can act as co-borrowers to help buyers qualify and provide down payments
How to use VA and FHA financing when the buyer's credit score is too low for conventional loans
How real estate investors and real estate agents can shelter $25,000 yearly from federal taxes
How to get your clients $50-500 per month so they can budget a move up home or vacation home
How to provide "annual reviews" to generate listings, move-up sales and vacation home sales
And much, much more!
Breakfast & snacks provided courtesy of NOIC
---
Toledo Board of REALTORS® in conjunction with Greater Metropolitan Title presents:
MICROSOFT OFFICE TRAINING
Thursday, June 6 (Introduction to Microsoft Word)
10:00-11:00 AM and
Thursday, June 13 (Advanced Microsoft Word)
10:00-11:00 AM
Kent Branch Library
3101 Collingwood Blvd., Toledo
Cost $15 (for both classes)
Learn how to use Microsoft Word 2010 to learn how to create, format, print and save documents.
No CE is available for these classes, this is hands-on computer training.
Refreshments provided courtesy of Greater Metropolitan Title.
---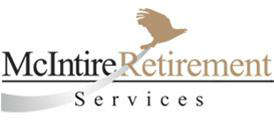 Toledo Board of REALTORS® in conjunction with McIntire Retirement Services presents:
YOUR MORNING INFORMATION . . . Taxes – What Everyone Should Know
Friday, June 7
9:00-10:00 AM
Toledo Board of REALTORS®
590 Longbow Drive, Maumee
Cost: FREE
Discussion Topics will include:
Taxes – where they are, where they've been, where will they go?
How Washington's decisions and policies today may affect our taxation policies of tomorrow
Importance of making sure your financial plan is tax efficient
Why analyzing your tax return is essential
Breakfast provided courtesy of McIntire Retirement Services.
---

Ohio Association of REALTORS® presents:
2013 INDUSTRY, LEGAL & LEGISLATIVE UPDATES
Monday, June 10
1:00-4:15 PM
Holiday Inn French Quarter
10630 Fremont Pike, Perrysburg
Cost: $59 Member, $69 Non-Member (Early Bird Special by May 27)
Cost: $69 Member, $79 Non-Member (after May 27)
3 Hours of Core Law CE Credit
Featuring Peg Ritenour, J.D., VP OAR Legal Services and Lorie Garland, J.D., Assistant VP OAR Legal Services
Hear the latest on Legislative Issues
License Law issues you need to know
How recent rulings by the courts are defining the law on a variety of issues
The latest hot topics
---

Toledo Board of REALTORS® in conjunction with Louisville Title presents:
FUSION MLS TRAINING
Wednesday, June 26
9:00 -11:00 AM
Toledo Board of REALTORS®
590 Longbow Drive, Maumee
Cost: FREE
2 Hours of CE Credit
In this class you will discover how to navigate the home page, add/edit client information, search for properties, understand the search grid, search and review comparables, review and select comparables, make adjustment and review and edit report pages.
Refreshments provided courtesy of Louisville Title.
---
THE CE SHOP
For the month of JUNE – take 20% OFF Online Education!
Simply visit http://toledorealtors.theceshop.com/ and enter promotional code JUNE20 at checkout.
For a complete list of upcoming CE Courses for the rest of year CLICK HERE or visit our Calendar of Events on the TBR website for all class offerings.