Sneek Peek of SPRING FLING Auction Items
Sneek Peek of SPRING FLING Auction Items – Please join us!
There are five goals of the REALTOR® Party:
ENCOURAGE members to get involved in their association and their community.
EDUCATE REALTORS® on the issues that impact their community and their bottom line.
ENGAGE REALTORS® on behalf of strengthening their businesses.
BUILD relationships with REALTORS® and brokers to protect our industry and our customers.
DELIVER resources to state and local associations.
"By standing tall together we protect the dream of homeownership, help build vibrant communities and promote a strong U.S. economy.  These goals to ENCOURAGE, EDUCATE, ENGAGE, BUILD and DELIVER are critical to the success of the REALTOR® Party.  You are helping raise the profile of the REALTOR® Party.  It will help us to accomplish our goal of a stronger real estate market that will benefit all Americans."  CLICK HERE for more information and watch video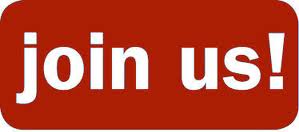 When:  March 26, 2013 @ 5:00 PM
Where:  BAR 145, 5305 Monroe Street, Toledo
Why:  RPAC SPRING FLING – come show your support for the REALTOR® Party, help us achieve these goals and HAVE FUN in the process!
How:  Purchase tickets through TBR or www.brownpapertickets.com/event/326577
At the SPRING FLING there will be a LIVE AUCTION to benefit RPAC.  Here is a "sneek peek" at some of the items/packages that will be available:
iPad
Family Fun in Northwest Ohio
4 Hours of Fun Aboard the Crawdaddy Express
Pamper Me in Perrysburg (Ladies)
This is the Life… (Men)
Unlimited Car Washes from Expresso Car Wash
More items and details coming soon!!  Don't miss out, buy your SPRING FLING tickets today!