TBR Open House Weekend May 17-18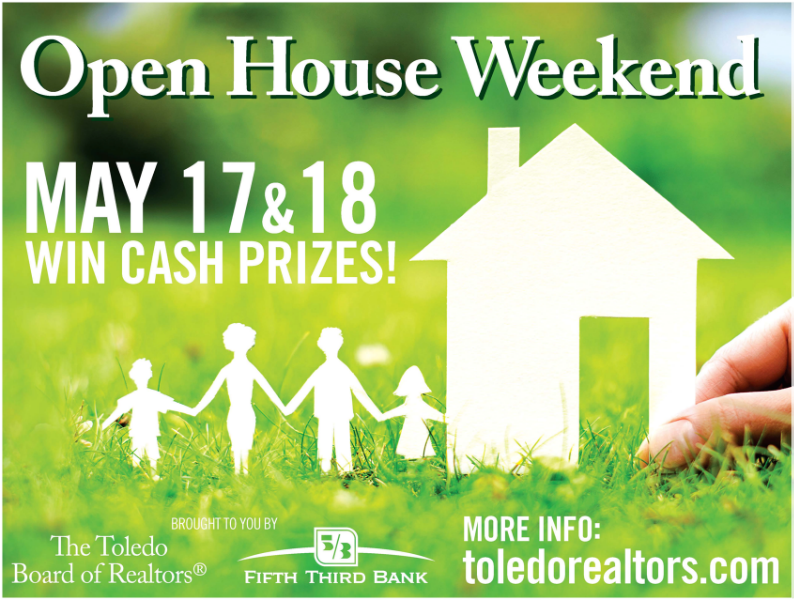 Buyers in Northwest Ohio will have the opportunity to jump start the buying season on May 17th and 18th as REALTORS® hold open houses all weekend long as part of the Toledo Board of REALTORS® Open House Weekend, sponsored by Fifth Third Bank.  In addition, Open House attendees will have the opportunity to register to win cash prizes – $2,500, $1,500 and $1,000 and all agents holding an open house will be entered to win a $300 VISA Gift Card!
TBR will be promoting Open House Weekend with billboards, radio commercials, Facebook ads, print advertising, and FREE yard signs (available at the TBR office). 
All you need to do is schedule an open house with your sellers that weekend and add it in the MLS. 
This event provides a tremendous opportunity to kick-start the Spring buying season while promoting the benefits of homeownership.
If you are participating in the Open House Weekend, here are a few suggestions:
If you have any questions, please contact the TBR office at 419-535-3222.