CFPB Corner – Items to ponder now that the new CFPB rules are in effect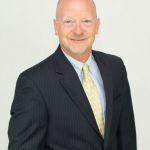 By:  Mike Kajfasz, VP Toledo Area Manager, Chicago Title
The new CFPB rules will mean that everyone in the industry will need to stay in constant communication with ALL parties to the transaction like never before! Here are some reasons why:
–          The new rules apply based on the date of the loan application and not the date of the purchase contract. The new rules and forms will apply to all loan applications 10/3/15 or later.
–          Lenders will be preparing and delivering the final Closing Disclosure to the buyer/borrower in most cases. This is because of the 3 day review period now required before the closing can take place.
–          Some lenders may utilize a 6 day wait (3 day delivery and 3 day review) as allowed more safely under CFPB rules so as not to have issues with proving that the borrower had 'at least' 3 days to review the CD. You will need to know early on, in each transaction, how the lender will be handling this so that you can prepare your client(s) in advance of closing.
–          Do not assume that changes to the CD can easily be made at the closing table. If there are changes on the buyer side, those will have to be done by the lender and not by the title company. The title company will typically only be preparing the SELLER closing statement so use the days prior to closing to review the numbers with clients.
–          NAR suggests considering adding time to the contract 'close by' dates, at least in the early months of this new process. Whether this is done or not, it is wise to target having everything to the lender 7-10 days before the contract closing date to allow for the required delivery and review of the CD.
–          Doing final walk-throughs during the review period has also been recommended. If something comes up to be dealt with, it is going to always be best to do it PRIOR to the day of closing if at all possible. Repair allowances will not cause a new 3 day review period to start as has been rumored. Only changes to the terms of the loan product will require a new 3 day disclosure period again.