Director Candidate: Maggie Fawcett, The Danberry Company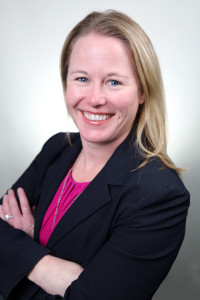 Maggie Fawcett is currently running for a Director's seat for a three year term (2019, 2020, 2021).  Below please find information regarding Maggie's qualifications.  Maggie may be reached at maggie@danberry.com for any additional questions.
Company:  The Danberry Company
Years Licensed:  15
Type of License Held:  Broker
University Attended:  Bowling Green State University
Degree:  Masters
Position held at Company:  Owner
Served as a TRAR Director in the past:  Yes, 2015 to present
Years received the TRAR Million Dollar Club Award:  Lifetime Member
Describe current and past community involvement:  Maggie is currently involved in the Danberry Treasure Chest, which is an emergency fund for the Toledo Children's Hospital.  Maggie and her team are the last resort that families turn to for help during what is arguably the most difficult time in their lives.  Since its inception, The Danberry team has raised over $1,000,000.  Maggie has also been delivering Mobile Meals for 4 years in addition to collecting books for pre-school children who don't have books in their homes through Mosaic Ministries.  Maggie has also served on the Wood County Public Library Foundation Board since 2005 and is currently serving as the Board's Vice President.
Financial Oversight Experience:  As the owner of The Danberry Company as well as a Branch Manager for two of The Danberry offices, one of Maggie's main duties is to ensure that all finances are in line.  She enjoys digging into the financial statements to find ways to save money.
Government Affairs Experience:  Maggie grew up with a very active political family.  She recognized how closely tied local Government is to the housing industry and wanted to make sure to always be aware of what is happening locally and to get to know the players involved.
Communications Experience:  Maggie believes that good communication is the key to any successful organization and relationship.  She takes pride on being upfront, honest and transparent.
Strategic Planning Experience:  Strategic planning plays a major role at The Danberry Company.  Maggie and her partners meet at least two times a year to strategically plan and set goals.  These sessions are the blueprint to everything else that Maggie and her team do throughout the next year and beyond.  She enjoys thinking "big picture" and working together as a group to plan.
Technology Experience:  Maggie loves all things technology and spends a lot of time researching and learning about what could be the next big thing to help Danberry agents do their best.  On the company level, she travels to Denver, Colorado on an annual basis to meet with technology provider, Booj, as well as sitting in on many conference calls with Booj and other providers to constantly stay informed regarding technology.
Real Estate Trends Experience:  Researching trends is an important part of Maggie's strategic planning process.  She reads a lot of industry publications as well as takes information and puts in chart form to be able to spot trends more easily.
Leadership Experience:  Maggie has served on The Danberry Company Leadership team for 5 years and now is a Broker/Co-Owner of the company.  She currently serves in many leadership positions on the Board throughout the community as well as having a long list of positions she has held in the past.  Maggie doesn't join Boards just to build a resume, she is an active participant.
Why does Maggie wish to be a Director:  Over the course of 15 years, she has been a successful agent, a manager and now one of the owners of the company.  She has worn many hats which has given her a unique perspective that will continue to benefit the TRAR Board and the membership.  She will continue to focus on the Board's finances to ensure that the Board is being a good steward of your membership money as well as encourage the Board to be transparent with the membership at all times.  Along with the transparency, comes increased and more effective communication from the Board to the membership so that you're well informed on events and CE classes in an effort to encourage more people to attend Board events.  She believes that it's in our client's best interest to be able to get to know each other so that transactions can go more smoothly.  These Board events give us an opportunity to network and get to know each other.
Voting will be available for all REALTOR Members starting Monday, December 3, 2018 through Friday, December 14, 2018.  Please CLICK HERE to vote.