Director Candidate: Sean Siwa, Key Realty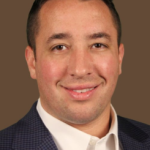 Sean Siwa is currently running for a Director's seat for a three year term (2019, 2020, 2021).  Below please find information regarding Sean's qualifications.  Sean may be reached at seansiwa@hotmail.com for any additional questions.
Company:  Key Realty
Years Licensed:  9
Type of License Held:  Salesperson
University Attended:  Owens Community College
Degree: None
Position held at Company:  None
Served as a TRAR Director in the past:  No
TRAR Committees Chaired or participated:  None
Served as a TRAR Director:  No
Years received the TRAR Million Dollar Club Award:  2010, 2011, 2012, 2013, 2014, 2015, 2016, 2017, 2018
Describe current and past community involvement:  Sean currently serves coffee to the homeless through CedarCreek Church and Food for Thought on Saturday morning.  He is a donor the That Neighborhood Church in North Toledo and is helping young adults learn how to get out of the gang/hood life in hopes of becoming entrepreneurs.  Most of Sean's time is served with The Open Door Ministry where he is currently the Co-Chairman of the Board.  The Open Door Ministry is a sober living home for men recovering from alcoholism and addiction.  Sean is a member of the Toledo Chamber of Commerce.
Financial Oversight Experience:  Sean is currently serving on the Board for The Open Door Ministries where he reviews the yearly budget on a monthly basis.
Government Affairs Experience:  At this time Sean does not have any experience in Government Affairs but looks forward to getting more involved on both a local and national level.
Communications Experience:  Open Door and Rotary
Strategic Planning Experience:  Open Door
Technology Experience:  Sean assisted Key Realty on the implementation of Dotloop on a company level.  He also helped facilitate the entire industry to adopt Dotloop as a standard practice.
Real Estate Trends Experience:  He is always reading and learning new ways to sell real estate and to implement these new techniques in to his daily practice.
Leadership Experience:  Sean currently sits on The Open Door Ministries Board.  He serves on many committees through Perrysburg and the Toledo Rotary.  Sean is also a mentor to many new real estate agents within and outside Key Realty.
Why does Sean wish to be a Director:  Sean feels that real estate has changed his life drastically.  He feels that it is time for him to give back to his industry that has given him so much.
Voting will be available for all REALTOR Members starting Monday, December 3, 2018 through Friday, December 14, 2018.  Please CLICK HERE to vote.