Free Electronic Form Signing for All MLS Members – Coming Soon!
Northwest Ohio Real Estate Information System (NORIS)
NORIS has partnered with DotLoop, to be our preferred electronic form signing vendor.  Coming soon, all Multiple Listing Service (MLS) members will be able to access the service for FREE!  If you are considering signing up with and paying for a similar service through a different vendor, we encourage you to wait and check out this service.
DotLoop is the fastest, easiest way to collaborate online with your documents, including all of Toledo Board of REALTORS approved forms.  You will no longer have to fax or email documents – you will be able to share the most current version of the document within the interactive system.  You and your clients can utilize eSign and digital initialing capabilities for all parties, each with a time and date stamped activity log.  With DotLoop you will be able to access and download documents for 7 years.
All of these services will be FREE for our members.   We hope to have all of the TBR forms uploaded by the end of May and will be working with DotLoop to provide training for our members.  In the meantime, you can click the DotLoop Logo to watch a quick video about DotLoop.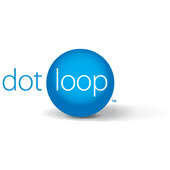 If you have questions please contact 419-535-3222 or email sharon@toledorealtors.com