Highlights From the 2014 Profile of Home Buyers and Sellers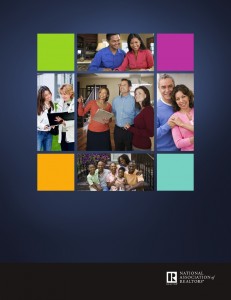 For most home buyers, the purchase of real estate is one of the largest financial transactions they will make. Buyers purchase a home not only for the desire to own a home of their own, but also because of changes in jobs, family situations, and the need for a smaller or larger living area. This annual survey conducted by the NATIONAL ASSOCIATION OF REALTORS® of recent home buyers and sellers provides insight into detailed information about their experiences with this important transaction. Here are highlights from the latest report.
Thirty-three percent of recent home buyers were first time buyers, which is still suppressed from the historical norm of 40 percent among primary residence buyers.

For 43 percent of home buyers, the first step in the home-buying process was looking online for properties and 12 percent of home buyers first looked online for information about the home buying process.

Ninety-two percent of buyers use the internet in some way in their home search process and 50 percent of buyers use a mobile website or application in their home search.

Real estate agents were viewed as a useful information source by 98 percent of buyers who used an agent while searching for a home.

The typical home buyer searched for 10 weeks and viewed 10 homes—this is two weeks shorter than the previous year's report.

Seventy percent of home sellers only contacted one agent before selecting the one to assist with their home sale.

The share of home sellers who sold their home without the assistance of a real estate agent was nine percent. Forty-four percent knew the buyer prior to home purchase.
Presentation Slides
These presentation slides contain data from the 2014 Home Buyers and Sellers Profile. The presentation was given by Jessica Lautz, Director of Member and Consumer Survey Research, at the John L Scott convention in Bellevue, Washington, on October 30, 2014.
Buy the Full Report
The full 2014 Profile of Home Buyers and Sellers is available in the REALTOR.org Store.