Important Message from the City of Toledo regarding Real Estate signs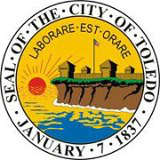 The City of Toledo's Department of Inspection has seen an increasing number of signs from professional real estate brokers located in the public rights of way, placed at the curb and on utility poles.  Because of this, they have asked us to remind you that the City of Toledo has ordinances requiring your advertising signs not be located in the city's public rights of way or on utility poles.
The public right of way includes the pavement of the street, the curb, tree lawn area, sidewalk, and that area up to the property line.  In residential districts it is approximately 30' from the centerline of the street.
The proper placement for real estate signs is in the yard, on private property.
If you have any questions please feel free to contact the Department of Inspection at 419.245.1229.