Introducing Our Market Homes Magazine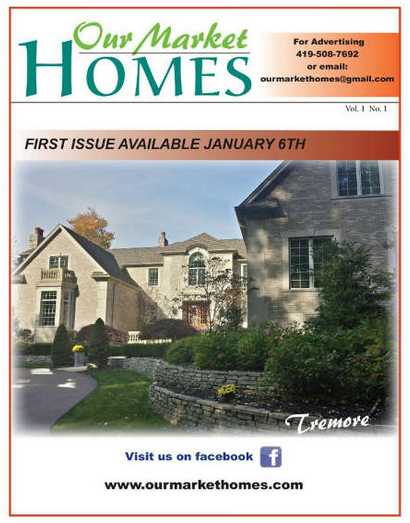 Announcing  the new "Our Market Homes" magazine that's full color on glossy paper for advertising yourself or your properties.  There are numerous options/layouts available with prices starting at $22.00 for the 2 photo ad that includes house and agent photo.  The publication will be distributed at 35 Major grocery stores throughout NW Ohio (Krogers, Walmart & Andersons) as well as being an online publication.  If you wish to do a full page or look at other options, contact Graphic Artist Lisa Kohler at 419-874-0298 or email dak411@aol.com
The ad deadline will be Monday, January 6th and the first issue will come out on Monday, January 24th.  It will be published twice per month.
Additional information or to place an ad contact Deon Davis (419-810-1560) or Email ourmarkethomes@gmail.com.
CLICK HERE for the advertising form which you will need to fill out and return to Deon.