Meet the Candidates for the 2014 TBR Board of Directors Election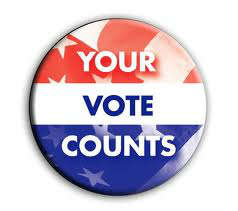 Elections for the 2014 TBR Board of Directors is almost underway.  We have five individuals running for four open seats.  This is your chance to choose the individuals who will govern the TBR, plan its strategic vision for the next three years and budget your dues money.
CLICK HERE to view the Special Election Issue of the Toledo REALTOR® Magazine with brief bios and pictures of each of the candidates.  The Magazine can also be found on our website at www.toledorealtors.com.
Members will be able to vote online from 9:00 AM on October 14 to 5:00 PM on October 25.  It only takes a couple of minutes to vote and everyone who votes will automatically be entered into a drawing for a $50 VISA Gift Card.  Watch your email for information and a link to the TBR online voting site.
If you have any questions, please contact Megan at 419-535-3222 or megan@toledorealtors.com.