Misconduct When Transferring a License Results in Discipline (by Peg Ritenour, Ohio REALTORS VP of Legal Services/Administration)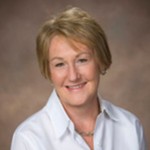 By Peg Ritenour
Ohio REALTORS Vice President of Legal Services/Administration
One of the most common license law violations reported in the Division of Real Estate's latest newsletter involved agents transferring their license to a new brokerage. In all of these cases the agents engaged in licensed activity in the name of the new brokerage before the agent's license was actually transferred to that brokerage. And in some cases they engaged in this activity with the knowledge of the new broker or manager.
Here are a few important points that agents, managers and brokers need to know to avoid violating the license law and the potential disciplinary action that can come with it.
Your license isn't transferred until the Division says it is. While you may notify your current broker that you are transferring to another company and fill out the transfer application, you aren't considered licensed with the new brokerage until the Division processes the transfer application. This could take 3-5 business days. It is recommended that you check the Division's website to determine when your application has gone through. The only way to have the transfer application processed faster is to physically deliver it to the Division's office in Columbus and have the staff there review it to assure your paperwork is in order.
You can't start working for the new brokerage until you are licensed with that brokerage. This may sound obvious, but this means you can't take a listing or write an offer under the new brokerage's name until your license is actually transferred to that broker. Not only have agents who engaged in such conduct been disciplined by the Ohio Real Estate Commission, but the brokers who allowed the agents to do so before the transfer application was processed by the Division have been disciplined as well.
Be careful about directing business to the new brokerage before you transfer. Often agents know weeks in advance that they are going to move to another company. During that time, they may be contacted by potential clients to list their property or represent them as a buyer. Of course such representation can only take place in the name of the broker with which the agent is currently affiliated. Diverting those clients to the brokerage you plan to transfer to in the near future could pose a problem under the license law. Additionally it could be a violation of your independent contractor agreement and could possibly result in litigation against you by your former broker for financial damages they claim to have suffered as a result of that lost business.
Be careful not to cross the line to help current clients come with you. In an article earlier this year I addressed handling existing listings and pending transactions when transferring your license. In addition, REALTORS need to be mindful of Standard of Practice 16-20 of the REALTOR Code of Ethics, which is enforced by the local Board of REALTORS. It provides that REALTORS, either before or after they leave their current broker, shall not induce their clients to cancel any exclusive agency agreement they have with that brokerage. This would include listings, buyer or tenant representation agreements, and property management contracts.
Making the decision to move to another brokerage involves many moving parts. Given the fluid nature of the real estate business, there is never going to be a perfect time to make that transition without some disruption in your business.  Careful planning and a good understanding of the license law and other considerations is crucial to avoiding problems during the transfer process.
Legal articles provided in the Ohio REALTORS Buzz are intended to provide broad, general information about the law and is not intended to be legal advice. Before applying this information to a specific legal problem, readers are urged to seek advice from an attorney.
More information may be found at https://www.ohiorealtors.org/blog/933/misconduct-when-transferring-a-license-results-in-discipline/.