NAR Field Guide Outlines Legality of Drone Use in Real Estate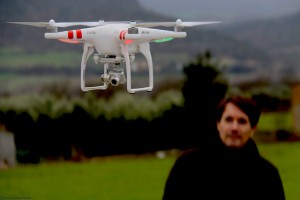 Ever wonder how some real estate agents are able to generate sweeping panoramic property images that capture picturesque landscapes or are taken from seemingly impossible angles? For the very best of these images, chances are they came from an Unmanned Aerial Vehicle (UAV), also known as a drone. And while those breathtaking photos might help captivate the attention of buyers, they might also garner the scrutiny from the Federal Aviation Administration (FAA)—a government entity that can interpret your use of UAV's to be illegal!
To be sure, there is growing interest in use of UAVs by REALTORS® to develop marketing photos for properties, especially those located in picturesque parts of the country. Further, the laws that govern how drones can be used are under constant change.
For example, just this past January the FAA granted its first exemption for use of a drone to photograph residential real estate. The exemption was issued to Douglas Trudeau, an Arizona real estate agent who waited 177 days for the FAA to grant him permission to use his $1,300 drone to photograph his listings (see full story in The Washington Post). However other real estate agents who do not gain special FAA exemptions are technically breaking the law and could face fines or other sanctions that negatively affect their businesses.
Field Guide to Drones and Real Estate
The National Association of REALTORS® has created a new "Field Guide" to help real estate agents comply with existing UAV laws, as well as advise on how it is advocating for the ongoing use of this new technology. A few highlights include:
Two other articles to consider were published in REALTOR®Mag.com entitled "Brokerage Giant Warns Agents Against Drones" and "Drones Used for Real Estate Photos Could Be Grounded."
For more details about this new technology and how it is affecting the real estate industry, view the full "Field Guide to Drones and Real Estate" here.