OAR News from Joann Amos, OAR District Vice President #4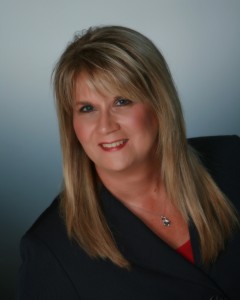 The Ohio Association of REALTORS® embarked on a new year of service to Ohio's real estate professionals, reaffirming a commitment to providing members with the necessary tools and resources to achieve a shared goal of making the American Dream of home ownership an attainable reality for our fellow citizens. Newly installed President Thomas J. Williams urged attendees of the OAR Winter Conference to use the start of the year to "discover your magic" and the limitless possibilities that exist in today's marketplace for both buyers and sellers.More than 400 REALTORS® from all corners of Ohio convened in Columbus for three days in mid-January to celebrate the inauguration of President Williams, thank immediate Past President Robert U. Miller for his lasting contributions, tend to the business functions of the organization and get the year off to a fantastic start.
While the bulk of our attention and effort was to devoted matters involving Association operations, public policy initiatives, professional development and a host of related issues, there was ample opportunity to mix and little pleasure into the proceedings.
There are a number of Winter Conference highlights that I would like to share with you, including:
Ohio's REALTOR® community supported the REALTORS® Political Action Committee (RPAC) in a BIG way in 2012, raising more than $540,000. Our success is directly attributable to our local Board/Associations who raised funds for this vitally important cause. The following Boards were honored at the Board of Directors meeting for their overall excellence in their respective categories—Dayton Area, Toledo, Lake & Geauga Area, Firelands and Ashland. Additionally, the Cincinnati Area and Columbus Boards were honored for their outstanding efforts—raising $75,449 and $107,644 respectively—during last year's campaign. The organization established a goal of $550,000 for the 2013 RPAC campaign, with a participation goal of 50 percent and 98 major donors. Attendees at the popular Lunchbox Economics session gained insights on market trends and a forecast of the 2013 real estate market from Lawrence Yun, Chief Economist for the National Association of REALTORS®. The highly attended Legal Issues Forum featured Peg Ritenour and Lori Garland, from the OAR Legal Hotline, providing an update on 2013 license law and litigation of concern to the real estate profession. Forum attendees also received continuing education credit.
The Business Technology Forum and Young Professionals Network joined forces to get an update on the latest developments on the national level and to discover "Free Tools You Can't Live Without", featuring Rob Reuter, the National Association of REALTORS® YPN manager.
Congratulations to Lynda Long of the Columbus Board and Suzie Roselius of the Dayton Area Board for being honored with OAR's 2012 Distinguished Service Award, which is presented to long-standing members who have demonstrated an extraordinary commitment to the goals and purposes of the REALTOR® organization at all levels. Lynda and Suzie join an elite group of only 28 other recipients of this prestigious award given by OAR.
The Nominating Committee presented its slate of candidates for the 2014 OAR Treasurer position and District Vice President positions for Districts 1, 3, 5, 7 & 9, with two-year terms beginning in January, 2014. The slate will be voted on by the Board of Directors at the OAR Convention in September. The candidates (listed alphabetically) are:


OAR Treasurer: Sara Calo (Lake & Geauga Area), Steve Merkle (Akron Area) and Georgianna Nye (Dayton Area)
District 1 Vice President: Andrea Lupton (Warren Area)
District 3 Vice President: Tiffany Meyer (Ashland)
District 5 Vice President: Anjanette Frye (Dayton Area)
District 7 Vice President: Rick DeLuca (Steubenville Area)
District 9 Vice President: Paul Renwick (Middletown)

The Commercial Industrial Committee took steps to enter into negotiations with Xceligent to better market available commercial properties. Four major metro markets in Ohio are already covered by Xceligent and the Committee is hopeful that a partnership with help REALTORS® promote their listings. OAR will participate in the REALTOR® Nationwide Open House event, scheduled for the weekend of April 20-21. OAR will once again serve as a resource center for information and materials to assist Local Boards and members during the event.
The Residential Property Management & Investment Forum discussed the landlord/tenant issue of bedbugs.
Attendees were able to earn two credit hours of continuing education with "Get it on Goggle: How to Shape, Share & Succeed with Google Apps for Business," presented by Jason Pentane. Special thanks to the Ohio CRS Chapter for its co-sponsorship of the program.
As you can tell, the Association has hit the ground running and is poised to accomplish great things in 2013. OAR will continue to work hard to not only ensure that REALTORS® are prepared to meet the challenges of today, but succeed tomorrow.
Thank you for your past and continued support!
Joann Amos, OAR District 4 Vice President
Welles Bowen Realtors
419.352.6565