Safety First – be aware of suspicious activity at open houses
TBR has continued to receive calls from members regarding suspicious activities at open houses.  Please continue your vigilance in taking reasonable efforts to safeguard your client's possessions during open houses.   Make sure to suggest that homeowners secure their jewelry, cash, check books, credit cards, etc….
TBR was notified on Friday that Joseph E. Garry is accused of involvement with one of the recent open house thefts. Mr. Garry was arrested Thursday (June 6, 2013) by the Sylvania Police Department for possession of stolen property.  A photo of Mr. Garry can be found on page 11 of the public record at the following link:  http://mugshots.com/US-Counties/Ohio/Lucas-County-OH/Joseph-E-Garry.60945536.html.
Please click here for more suggestions on how to keep you and your clients safe.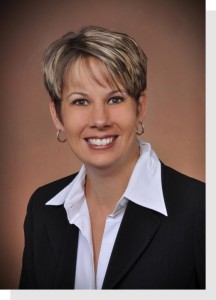 Follow Me On
Megan Meyer Foos, RCE
Chief Executive Officer
Toledo Board of REALTORS
590 Longbow, Suite A
Maumee, Ohio 43537
419.535.3222