The new CFPB Mortgage Disclosure Rules begin later this week – so what??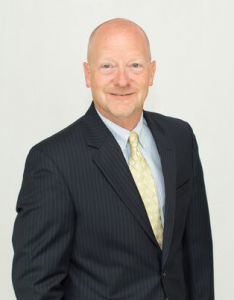 By:  Mike Kajfasz, VP, Toledo Area Manager, Chicago Title
As a realtor, Saturday October 3rd will hopefully be a beautiful autumn weekend day for you to list, show or sell a home. For mortgage lenders and title agents, it is the official kick-off day of the new CFPB mortgage disclosure rules/forms that will ultimately impact you, your clients and the way the home-buying process will change!
Why the new rules and forms?
The CFPB is now the 'new sheriff in town' and has developed a set of regulations that holds mortgage lenders accountable throughout the complete process from loan application to closing. Failure to follow these new regulations can result in severe fines or penalties to the lender. In addition, the new Loan Estimate (LE) and Closing Disclosure (CD) have been designed to more closely mirror each other for ease of comparison by the borrower.
As a realtor, what is most important to know about the new mortgage process?
1. The new forms/rules apply to new loan applications starting October 3, 2015.
2. Loan applications dated PRIOR to October 3rd will still use the current GFE and HUD-1    settlement statement to completion.
3. The new forms are very different but are available for your review now.
4. In almost all transactions, the lender will be preparing and delivering the final CD to the borrower. Title or settlement agents will prepare and deliver the seller form.
5. The final CD is required to be delivered to the borrower at least 3 days before the closing/signing date. The lenders must be able to document that it has been received by the borrower to be in compliance with the rules.
6. As a 'safety net' to the proof of receipt, the CFPB allows lenders to default to a 3 day postal delivery period in addition to the 3 day review period. This could mean some lenders will have a 6 day waiting period prior to the closing or signing of documents.
7. The 3 day rule is not time-sensitive which means it is not a full 72 hours but three business days. This means Sundays and holidays are excluded.
8. Communication among all parties to the transaction will be more crucial than ever under the new rules. As a result of the new requirements, the days of a 'same day or next day' closing will soon be gone (except in the case of cash transactions).
In the next issue: the good, the bad and the 'potential' ugly with the new rules