TRAR 2017 Election Candidate: Nathan Kerber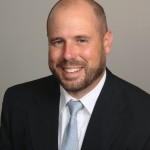 Nathan is currently a Broker with Welles Bowen Realtors.  He has served on the Tomorrow's Leaders Today and TRAR Leadership Academy committee.  Nathan is a lifetime member of the TRAR Million Dollar Club.  His community involvement includes helping with various Habitat for Humanity construction projects.  Nathan also donates his time as a youth softball coach in Perrysburg.
A few words from Nathan on why he would like to serve as a Director….
I believe that I can bring new ideas and a different perspective to the Toledo Regional Association of REALTORS® and its members.  As a Director, I would like to share some of the frustrations my peers have expressed with the Toledo Regional Association of REALTORS® and try to bridge the gap between the two.
I truly love my profession and serving in a director capacity I feel that I can make a positive difference to help uphold and improve the long-standing legacy of our local Board of REALTORS®.