TRAR 2017 Election Candidate: Sarah Ford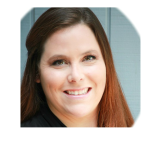 Sarah has been in the real estate business for 10 years.  She is a graduate of the University of Toledo with a degree in Human Resources and a minor in Business Law.  Sarah is currently a Broker with Key Realty.  She is serving as the chair of the REALTORS® Political Action Committee and has served on the Young Professional's Network, Nominating and Professional Standards committees.  Sarah was recognized as a Million Dollar Club recipient in 2016.  She has given back to her community by serving on the leadership committee for the Women's Council of REALTORS®.  Sarah helped put together fundraisers for local charities including Open Door Ministries, Planned Pet hood and a scholarship fund in honor of a past WCR President.  She has volunteered at Rosa Park Elementary.  Sarah has helped coach numerous kids sports including soccer and baseball.  She has also dedicated time as a Troop Leader for Daisies and is a volunteer for the Boy Scouts.  Sarah is also an active volunteer at her children's school.
Sarah has specific experience in the following areas which will help her as a Director…
(1) Financial Oversight:  handled budget meetings for WCR on a regular basis.
(2)  Government Affairs:  experience going to state and national conferences
(3)  Communications:  handled communication of meetings, events, and needs of the local WCR chapter.  Communicated regularly with the WCR team.
(4)  Technology: first to adopt the new technology of Dotloop and encouraged the Key Realty team to adopt the system for company wide use.  Certified Dotloop trainer.  Leads the Key Realty team for full implementation of Dotloop including documents, setting up processing procedures and training agents to use the system.  Taught classes on Evernote and Social Media for WCR.
(5) Real Estate Trends: attend multiple Ohio Association of REALTORS® and National Association of REALTORS® conferences a year.
(6)  Leadership Experience: lead a team of nine agents and also being considered for the 2018 Ohio REALTORS® Leadership Academy.
A few words from Sarah on why she would like to serve as a Director…
I have been in real estate for 10 years.  It has allowed me to provide for my family, and the opportunity to have a flexible schedule to still spend time with my family.  I have built relationships with people across our community and country, and had the opportunity to help people achieve and surpass their goals.
As a Director for the Toledo Regional of REALTORS®, I'll have the opportunity to give back to an industry that has given me so much.  I feel that I have the experience to effectively contribute to issues that face our industry, as well as fresh perspective to help make a change.