TRAR 2017 Election Candidate: Veronica Ramos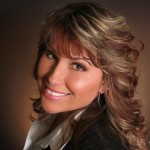 Veronica is a U.S. Army Veteran and attended Bakersfield College.  She worked for over 10 years with a homebuilder in Southern California called Castle & Cooke Homes. In 2004 she moved back to her hometown of Bowling Green and took a position as the Director of Sales and Marketing for Holiday Inn Express & Suites.  Veronica  has been in the real estate business for 10 years and is currently a salesperson with Key Realty.  Veronica received recognition for being a Million Dollar Club award winner for 2016 and 2017.  She has served on the Professional Development, Professional Standards and Communications committees for OAR.  Veronica has contributed to the Northwest Ohio community by volunteering with the American Cancer Society as a team captain, entertainment chair, public relations chair and corporate sponsorship chair.  She has been involved with the Chamber of Commerce as a City Ambassador, the Convention and Visitors Bureau Board of Directors, Bowling Green Economic Development Board Member and has volunteered for Alicia's Voice, The Black Swamp Arts Festival, Big Brothers and Big Sisters, Bowling Green High School After Prom Committee and the Susan G. Komen Race for the Cure.  Veronica is an active member of Dayspring Church, Sisterhood of Dayspring Church, Mothers of Business Network in Toledo and Founded the Women's Business Empowerment Connection in Wood County.  She has 2 beautiful daughters she calls her Pride and JOY.  Her 21 yr old is in her 3rd year at The Ohio State University and her 17 year old is a Senior in High School and has been accepted at BGSU for fall 2018. When Veronica is not assisting clients or serving her colleagues, she loves spending time with her daughters and fiancé traveling, cooking, enjoying nature and charity work.
Veronica has specific experience in the following areas which will help her as a Director…
(1)  Financial Oversight: prepared reports pertaining to the operation of the sales department to include the annual and monthly forcast, marketing budget, group booking pace report and sales report for the Holiday Inn Express & Suites.  Established annual revenue and sales and marketing budgets for 4 years. Established local negotiated rates, discovered and targeted new business and developed group sales with strategic strategies.  Further financial experience at Key Realty, Castle & Cooke Homes and Elder Berman.
(2)  Government Affairs:  Director for OAR Property Rights and Public Policy Advocacy protecting members' interest and real property rights through influence at all levels of government and through legal action. Attended Winter and Spring OAR Conference.  Contributed to RPAC Contributor and attended Town Hall meetings and Economic Forecasts for Real Estate.
(3)  Communications: extensive training in communicating with both clients and sales agents.  Maintained active community involvement and participated in industry-related organizations to promote the Holiday Inn Express & Suites.  Assisted in interviewing, hiring and training of new staff and also conducted presentations to local establishments.
(4)  Strategic Planning:  planned and executed a million dollar renovation at the Holiday Inn Express in 2013. Organized and invited community leaders and businesses to attend 10 year anniversary and grand opening of the renovated hotel.  Developed and executed strategic plan to achieve sales targets and expand customer base. Planned company events and employee appreciations. Responsible for group reservations, catering events and meeting groups.  Assisted with some of the larger events by coordinating and executing along with secret service and security details for former Vice President Biden, an NCAA Women's Basketball team and The Beach Boys.  Worked with 3-4 Bowling Green university students each semester with social media, cold calls, marketing materials and training in all other departments of the hotel.
(5) Technology:  enrolled in the 2016-17 Tom Ferry coaching program.  Coaching "The Core Training" by Reeta Casy and rick Ruby alongside The Brian Smith Group.
(6) Real Estate Trends:  thrives on learning, challenges and good competition.   Served in the military graduated first in my class.
(7)  Leadership Experience:  U.S. Army Veteran, Event Co-Chair Relay For Life of Southern Wood County, Team Captain Relay For Life of Southern Wood County awarded 2016 "Tomorrow's Leaders Today", 2016,2017 OAR President's Club, 2016,2017 TRAR President's Club, 2017 Director of Ohio Association of REALTORS®
A few words from Veronica on why he would like to serve as a Director….
Being involved with TRAR over the last few years has given me many opportunities to learn, network and lead in our industry. My business has grown exponentially as a direct result. I enjoy giving back to an organization that has given me so much. I have recently served as a Director for Ohio Association of Realtors and can see first hand how important RPAC is and how much our profession is being influenced by politics and economic factors outside of our Industry. These factors have made it a priority for me to completely engaged and be involved in the process.  When I first became a REALTOR® in 2007, I was eager to provide good service to my clients and give back to my community. My focus has stayed the same over the years with the desire to become involved with legislative issues that affect homeowners. My passion is to promote the continued value of Realtors in real estate transactions, while expanding TRAR's presence in the Greater Toledo Area.  I have listed 2 of the 4 NAR Strategic Priorities of 2018 and how I can serve most effectively.  #1. Define measurable increase in Professionalism.  As an active Realtor, I also experience the lack of professionalism with other Realtors in the field. I can identify the pros and cons and how an improvement is needed and how higher standards can be implemented for all of REALTORS.  #4 Ensure the role of the REALTOR is essential to the consumer.  I hope to connect with other Realtors, to better know the needs that they have, and help them to show their VALUE.   2016 I was awarded the "Tomorrow's Leaders Today". I want to be this leader that is a "voice for agents". I take great pride in working with Honesty, Integrity and Professionalism. I appreciate the opportunity to serve as a Director and give back to my peers, community and the Industry I love.  I love being an entrepreneur and I will retire from this career. I AM a LIFER you could say and that's why this Industry and how we are perceived in our profession is so important to me. There is no greater satisfaction than to follow "The Golden Rule" and give back to help others be successful too! I ask that you consider me as your next Director.