TRAR Election Candidate: Debra Hafner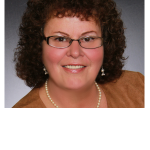 Debra has been in the real estate business for 11 years.  She is currently a Salesperson with A.A. Green Realty, Inc..  She is a recipient of the Million Dollar Club in 2016 and 2017.  Debra has experience at the Ohio REALTORS® with the Legal Issues, Legislative, RPAC, Technology and MLS Forum Committees.  She has been involved with the Tontogany American Legion and the Bowling Green Chamber of Commerce.
A few words from Debra on why she would like to serve as a Director….
As a Wood County representative, I promise to keep the Wood County members better informed on what is happening at the Toledo Regional Association of REALTORS®.  I feel that I would do a great job relating to our Wood County members.