TRAR Election Candidate: Ivan Smith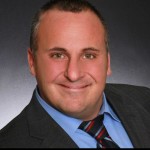 Ivan has been in the real estate business for 11 years.  He is a graduate of Stautzenberger College.  Ivan is currently the Director of Training and a Salesperson with iLink Real Estate Company.  He has been a TRAR Million Dollar Club recipient three times (2005, 2006 and 2017).  Ivan has extensive involvement with the Women's Council of REALTORS® and is the current President.  Ivan has also dedicated several hours to assist the Open Door Ministry, Racing for Recovery and the Lucas County Jail Recovery program.
Ivan has specific experience in the following areas which will help him as a Director…
(1) Financial Oversight: involved with the budget and audit committee for WCR at the local and state level.  Assisted with budget preparation for WCR and currently put together projections for business resource meeting, network events and various programs.
(2)  Government Affairs:  currently serving as our local network President of Women's Council of REALTORS and have been nominated to run for State positions in 2019.
(3)  Communications:  implemented Mailchimp, Eventbrite and updated our social media sites for WCR.  Instruct various classes at iLink Real Estate Co. incorporating business plans, goals and time blocking in each class.
(4)  Strategic Planning:  experience with business plans for WCR both locally and at the State level.  Implemented my own personal business plan along with a business plan for my team.  Worked diligently on a detailed business plan for iLink Real Estate Company with the current owners.  Experience with strategic planning for business.  Served and chaired the planning committee for WCR from 2015-2018.
(5) Technology:  teach locally and at the State level for WCR and iLink.  Attend both OAR's Midyear and National conferences.  Attended the annual Boomtown Conference.
(6)  Real Estate Trends:  attend all the local, state and national level conferences and follow the market closely.
(7)  Leadership Experience:  2015 VP of Membership for WCR, 2016 President Elect for WCR, 2017 & 2018 President for WCR, 2017 OAR WCR Chair for Task to Ask, 2017 VP of Training iLink Real Estate Co., 2017 Owner and CEO of The Office of Ivan Smith under iLink Real Estate Company (over 100 transactions) and 2016 Sales Manager and Director of Training for the Degnan Group under Key Realty.  I have personally attended 2 different leadership academies through WCR of REALTORS in 2016 and 2017.  Recently nominated by Deborah Hafner for the OAR Leadership Academy.
A few words from Ivan on why he would like to serve as a Director….
I wish to serve as a Board of Director for our local board for many reasons.  Most of you know my story.  I was licensed in 2004 and was a mess.  I sold some houses and was at every company out there.  I saw the writing on the wall with the market and went to work for Beth Rose where I learned a lot.  I was let go in 2008 and let my real estate license lapse and that started the worst three years of my life.  I had many God moments through those years and I reactivated my license back in 2012.  For the past 5 years my life has been amazing.  I am in a program of recovery.  I am very active in helping share my experience, strength and hope for many sick and suffering alcoholics and drug addicts in hopes of showing them that they don't have to live like that way any longer.
I have since built and maintained a business of helping buyers and sellers (families) with their real estate needs.  I have built an army of raving fans that know, love and trust me with the biggest decision they will ever make in their life.  I have created this army of fans by going above and beyond for them.  Consulting and providing an award winning experience for their family and doing the right thing by not lying, cheating or stealing.  I never try to reinvent the wheel.  I figure out what's really working and pump it full of "Ivan energy and enthusiasm" and usually turns out good.
Women's Council has opened my eyes to the potential God has given me to utilize my talents and to give back to our industry.  I have given back to WCR tenfold and I have not stopped.  I am a leader at the local, state and national level.  I have helped local sober houses raise some money through events.   It's the best feeling in the world.  Women's Council has also educated me on how to work up the chairs so I will have the ability to extend my hand out to our next leader and help with the progress of the next generation.
WCR has taught me that I need to be more involved with our Local and State Board.  In short, I would like to run to serve the Toledo Local Board of Directors to utilize my strengths to assist in moving our organization in development, growth, profit and loss and education.  I am also a Sterling R Member for RPAC and am ready and willing to serve you as your next Director.