TRAR Election Candidate: Jim Johnson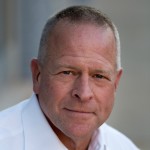 A few words from Jim on why he would like to serve as a Director….
I am the President of Seagate Inspections, Inc and have been an Affiliate member TRAR for 25 years.  In 1992 when I started Seagate Inspections, I realized the important position the Board of REALTORS® holds not only within our industry but in our community as a whole.
Founding, building and successfully running a respected service business requires proficiency and excellence in virtually all of the listed categories required from a Director.  Financial oversight, government affairs, communications, strategic planning, technology, knowledge of real estate trends and leadership are all an integral part of daily life as a business owner.  Weakness in any one of these areas is most likely the demise of most businesses that struggle and ultimately fail.  Seagate Inspections, Inc. as a business entity as well as me personally as an individual have been 100% focused, committed to and supportive of the Real Estate industry.  For 25 years as an affiliate member of TBR and now TRAR I have conducted myself and my business with transparency and integrity for the greater good of the community.
I would be honored to represent the Affiliate service businesses as our Board of Directors member at TRAR.  Affiliate businesses provide indispensable services to the real estate industry and integrating these services needs to be as seamless as possible.  As a Board of Directors member, I will look forward to providing both input and support from the "services" sector.  I believe that the more informed a person is, the more rational their decisions will be and I want to be a part of that process at TRAR.