TRAR Election Candidate: Kevin Warren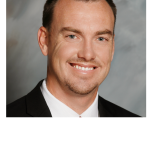 Kevin has been in the real estate business for 11 years.  He is a graduate of the University of Toledo.  Kevin is currently an Assistant Manager with The Danberry Company.  He is a lifetime member of the Million Dollar Club.  Kevin has extensive involvement with the Business Networking International and Home Builders Association.
A few words from Kevin on why he would like to serve as a Director….
My father has been a carpenter/builder for over 50 years, so I basically grew up on new construction and development.  My wife is part owner of the Ehrmin Company, a family owned remodeling company, so to say housing is in my blood is an understatement.
I was born and raised in Toledo, Ohio.  I graduated from St. John's High School in 1999 and then the University of Toledo with a degree in marketing and entrepreneurship.  My wife, Stacy, also is Toledo born and attended Notre Dame Academy.  We have three children—Grace (6), Ethan (4) and Graham (1).  We currently reside in Perrysburg and will probably never be allowed to leave since we are less than a mile away from my wife's parents!
I was first licensed in May of 2006.  I started The Warren Group of Danberry Realtors in 2012 with the idea that working with a team would be more beneficial to my clients than trying to do everything myself.  I find through collaboration, we give the consumer a much better experience than trying to wear all hats at all times.  Currently we have five full time agents—Tony Bassett, Ginger Windnagle, Shad Ortman, Josh Junkins and Jordan Windnagle.  Tony and myself are also licensed in Michigan.  We sold over 200 homes in 2016 and did over 35 million in closed volume.
I recently have been serving as a mentor for all Danberry agents.  I have led several classes and round-table discussions on advertising, Facebook, listing presentations, and defending your commissions.  I have also recently graduated in "Ninja" training and actively help coach these methods to our agents.
I have been very successful only due to all the opportunities that have been give to me.  All of the hard work that my brokers and this association have done has allowed me to be what I am today.  I want to help continue to move forward with all of the hard work that has been done in the past and leverage that with all the opportunity in the future.