It's Here! Spring issue of the Toledo REALTOR® Magazine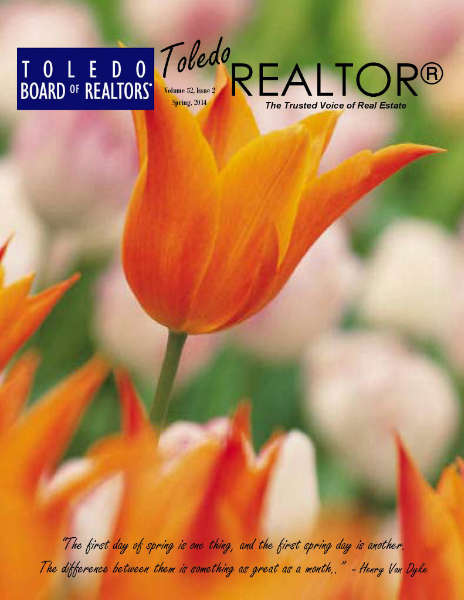 The Spring issue of the Toledo REALTOR® Magazine is now available for viewing!  This issue is packed with informative articles and real estate tips, TBR event photos, NORIS class information, continuing education class offerings, upcoming events, and much, much, more.
We are offering you two ways to view the Magazine:
CLICK HERE for a printable, readable PDF CLICK HERE to read in digital format (Blue Toad)
Tips for easier viewing:  We have changed to publication to be viewed in a single page layout.  Use the tool bar at the top of the page to view in "Full Screen".  This will magnify the page and as you flip through the magazine, the pages will stay magnified.  You can also use the magnifying glass to "Zoom" in even closer on a particular item.
The Toledo REALTOR® Magazine is an electronic magazine and is published four times a year – January/February, April, July and October/November.
If you are interested in placing an ad for any of the 2014 issues or have any questions regarding the publication, please contact the TBR office at 419-535-3222.