CFPB-RESPA-HUD-TILA-GFE-TRID-CDF-LE: Real Estate industry acronyms or bonus points words from Scrabble?
by:  Mike Kajfasz, VP Toledo Area Manager, Chicago Title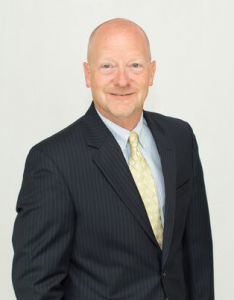 Hopefully a number of these looked somewhat familiar to you already and you answered correctly! Our industry is already inundated with acronyms and very soon we will all need to get used to a few more of them. On October 3, 2015, the Consumer Financial Protection Bureau (CFPB) will begin requiring mortgage lenders to provide two new forms to replace the two initial forms and two final forms that had been required for the past 30+ years. The new Loan Estimate (LE) form will replace the Good Faith Estimate (GFE) and initial Truth in Lending Act form (TILA). The Closing Disclosure Form (CDF) will replace the HUD-1 Settlement Statement (HUD) and the final TILA form. The idea behind this change is to simplify the mortgage process for consumers.
The CFPB was created as a result of the financial meltdown under the Dodd-Frank Act and will now oversee the mortgage process. The new mortgage disclosure forms and regulations were finalized in November, 2013 by the CFPB and are now referred to as TRID (TILA-RESPA Integrated Disclosure Rule). You will also more commonly see this referred to as 'The Rule' going forward. There are a number of things other than just new forms that are a part of this rule and will affect how you as a realtor do business. In the coming weeks, we will address some of these 'changes' that you will need to be aware of including:
–          Specific transactions affected by the new rules
–          The new delivery rules that apply to the Closing Disclosure Form (CDF)
–          Who will be preparing what when it comes to the closing process
–          How the seller is or is not affected by the new rules
–          How the transaction time will be affected from contract to closing
–          How realtors can prepare themselves and their clients for the changes
–          The ways coordinating or scheduling of closings will be impacted
–          What will actually happen on October 3
It's official: CFPB sets TRID date for Oct. 3