New TBR Treasurer / $100 VISA Gift Card Offer from Sprint
Congratulations to Mark Kruse/The Danberry Co., who has been elected as the 2013 TBR Treasurer.  Mark has been a REALTOR® in Toledo for over 30 years and has served with the current Board of Directors for the past 3 years.  Mark will serve as your TBR President in 2015.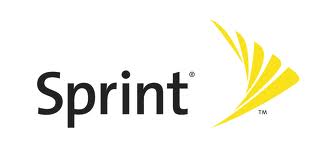 Happy New Year from Sprint!
Sprint would like to thank all the Ohio Realtors® for their business in 2012.  We would also like to remind you that you can still get a $100 prepaid Visa gift card for each new line of service for individual realtors.  Please see the attached promotional flyer for more details.  To find the Sprint Retail Store closest to you, please see www.sprint.com/storelocator.  Members of the National Association of Realtors® (NAR) get an 18% discount off of eligible rate plans as well as 20% off of eligible accessories.  You can also buy online atwww.sprint.com/nar   The Sprint discount code for NAR Members is ASNAR_ZMB_ZZZ.  The$100 gift card offer ends January 31st.