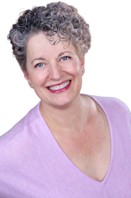 Brooke Michel-Yussim
The Danberry Co
Director At-large Candidate
WHY DO YOU WANT TO SERVE AS A DIRECTOR?
I like to give back to the real estate community and work with my colleagues to make our industry better and more professional. I also like to share with the public how Realtor associations promote home ownership and contribute to the local area. I learn so much by being the member of a board and utilize what I learn with my clients and the community.
TYPE OF LICENSE HELD – BROKER
Number of Years Licensed – 16
EDUCATION
Bowling Green State University
POSITION IN COMPANY
Associate Broker
OHIO REALTORS INVOLVEMENT
ABR designation instructor
PSA certification instructor
COMMUNITY INVOLVEMENT
Ronald McDonald House Charities
Sylvania Community Services Sylvania Chamber of Commerce Zonta Club of Toledo
Ability Center Auxiliary
STRATEGIC PLANNING EXPERIENCE
For Oregon Realtors I was on the committee that created the curriculum for the state GRI program as well as the Principal Broker Academy which is a GRI program for managing brokers. I taught for the GRI program for 5 years all around the state of Oregon
FINANCIAL OVERSIGHT EXPERIENCE
I was treasurer of the Coos County Oregon Board of Realtors (2006-2009). I also served as CFO for my husband's apparel manufacturing business in Los Angeles (2003-2005).
REAL ESTATE TRENDS EXPERIENCE
As an instructor I am up to date on new trends and keep up with the market changes.
LEADERSHIP EXPERIENCE
I served on the Coos County Oregon Board of Realtors as President, Vice President, Treasurer. In my volunteer work I served as President of the Foundation for the Zonta Club of Coos Bay. Co-Owner of Oregon Bay Properties, LLC for 10 years which included 2 offices and 12 agents. Sales and property management .