Stats Professional
Stats Pro. Powerful and Flexible MLS data analysis statistics by CoreLogic delivers real time statistical reporting and charting capabilities for any group of listing search results. Making it easier to quickly analyze and understand the market.
Benefits
See the data you want to see
A dedicated server for maximum performance
Reports that keep you on top of the market
Colorful charts to increase impact
Flexible statistics interface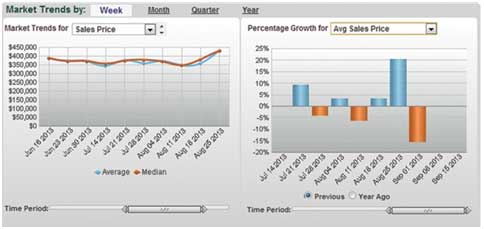 Directions for obtaining a President's Sales Club Report from Fusion MLS
Log into Fusion
Go to the Reports tab and click on "Fusion Stats Pro"
Scroll to the bottom of the page where you will find the "Agent Awards Detail Report" under the Agent, Office and Firm Ranking Section
Enter the desired date range (YYYYMM) – the date for this year's report will be "201307" in Box 1, "201406" in Box 2
Scroll to the bottom of the page and click "Run Report"
This report is approved by OAR for the President's Sales Club Award. The instructions can also be found in the Resource Gadget section of MLS. CLICK HERE for PDF of detailed report instructions with photos.