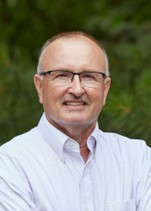 Kent Hilty
Coldwell Banker Flag City
Heartland Real Estate Association Candidate
WHY DO YOU WANT TO SERVE AS A DIRECTOR?
Over my career in real estate I have always felt that I am at my best as an agent and as an individual when I am involved and engaged in the profession.
TYPE OF LICENSE HELD – SALESPERSON
Number of Years Licensed – 14
EDUCATION
University of Northwest Ohio
POSITION IN COMPANY
Salesperson
NOR INVOLVEMENT
Grievance Committee
Professional Standards Committee
OHIO REALTORS INVOLVEMENT
Finance Committee
Director
Executive Committee MLS Forum
Nominating Committee DVP #2
Professional Development Committee Professional Standards Forum Research Advisory Committee
COMMUNITY INVOLVEMENT
At the local Board level, I served as Board President in 2017 for the Heartland Board of Realtors after moving through the local officer positions. RPAC Committee, Legislative Committee, and Chairs the Grievance Committee at the local level.
FINANCIAL OVERSIGHT EXPERIENCE
While serving as a Board of Education member at Liberty-Benton Local schools from 2001-2008 I was Board President for three of those years with direct oversight of the Finance and Budget Committees. I served on the Finance Committee at Ohio Realtors. I was Treasurer for my church for a period of time. My experience as President for the Heartland Board of Realtors gave me numerous opportunities to attend City council meetings and participate at times. I have experienced firsthand, the process of being elected as a board of education member and the responsibilities that go with it.
REAL ESTATE TRENDS EXPERIENCE
Real Estate is an ever evolving industry. As a members of our board it is our responsibility to provide our membership with the education and tools necessary to stay at the forefront of new advances in real estate. Anyone that has been licensed for more than a year or two can attest to the fact that we are in an industry that changes constantly. And, I believe that it is the responsibility of our Board of Realtors to keep our membership in a position to move forward with these trends.
STRATEGIC PLANNING EXPERIENCE
I have been directly involved in the strategic planning process while serving on the Heartland Board of Realtors. I was also on the Strategic Planning committee for Liberty-Benton Local Schools during my time as a board member for a complete revision of the the school's Strategic Planning cycle.
TECHNOLOGY EXPERIENCE
Technology has become a vital part of the real estate industry and will continue be to. After transitioning to paperless files a number of years ago, I can't imagine having the rows of filing cabinets setting in our offices again. I welcome to opportunity to take advantage of new technology whenever possible to further improve the valuable service we all provide to our clients
COMMUNICATIONS EXPERIENCE
The opportunity to be the spokesperson for the Heartland Board of Realtors during my year as President gave me valuable experience in the area of communication to the local newspaper, radio and city council.
LEADERSHIP EXPERIENCE
Past President of the Heartland Board of Realtors
Past President of the Liberty-Benton Board of Education
Past District 2 Vice-President for Ohio Realtors
Past Chair for various committees at West Independence Church