March Class Offerings
Northwestern Ohio Board of REALTORS® presents:


RISK REDUCTION WITH HOME WARRANTY & CORE LAW CE CLASSES
Monday, March 4
Brass Room
1704 Spruce Street, Defiance
Cost:  $25
4 Hours of state approved CE!  Cost includes both courses with the option to attend only one.  Add lunch for only $6.50.
10:00-11:00a – Risk Reduction with Home Warranty, taught by Esther Johnson/First American Home Warranty
11:00a-2:00p – Core Law, taught by Troy Essex, Attorney/NWOBR, David Browning, Broker/Welles Bowen Realtors and Beth Sigg, Broker/Northwest Real Estate
Email RSVP or questions to Kendra.NWRES@gmail.com or call 419-784-0615.
Northwest Ohio Real Estate Information System (NORIS) presents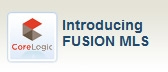 FUSION MLS TRAINING WEBINARS
Wednesday, March 6 , 2:00-3:00p –  CLICK HERE to register
Thursday, March 7, 11:00a-12:00p – CLICK HERE to register
Join us for a 1-hour webinar that will walk you through the new Fusion™ (MLS) system.  Fusion™ is the successor platform to MLXChange.  Cost is FREE.
These webinars will show you how Fusion™ will enhance the searching and mapping functions you use every day.  You will also see how to run multiple searches at the same time and view and organize your results based on different criteria sets.
YPN Committee & Toledo Board of REALTORS® presents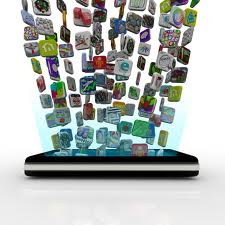 APPS ANYONE
Thursday, March 7
Jed's Barbecue & Brew
1566 S. Reynolds Road, Maumee
Cost:  FREE
Find out the latest, greatest and best REALTOR® apps available for mobile devices, tablets, computers and more, from those who know best – your fellow Realtors®!  Click here for flyer/invitation.
4:00-5:00p – App sharing, comparing and choosing the best of the best.
5:00-7:00p – Stay after class and join us for cocktails, food and networking.  Find out what YPN is all about and what we have planned for 2013!  If you can't make the class, stop by after 5:00p and join us!
CLICK HERE to register for Apps Anyone
Ohio Association of REALTORS® in cooperation with Cleveland and Columbus Board of REALTORS® presents

STAY OUT OF COURT & KEEP YOUR LICENSE CE CLASS
Thursday, March 14
Cleveland Board of REALTORS®
5633 Brecksville Road, Cleveland
OR 
Wednesday, March 27
Columbus Board of REALTORS®
2700 Airport Drive, Columbus
Registration fee:  $49
Certified for 3 Hours of Core Law Credit.  Learn risk reduction strategies, the best practices to minimize your risk of being sued or having a complaint filed against you with the ODRE and what to do if that happens.
9:00a-12:15p – Instructor:  Cynthia a. Lammert, Esq.  Cynthia is a Partner/Attorney at Reminger Co., L.P.A. in Cleveland, Ohio.  This program was ranked highly at the 2012 OAR Convention and has received many accolades.
Registration links: