REALTORS Federal Credit Union Products & Services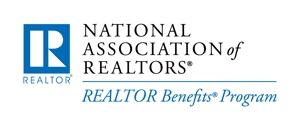 Marketing & Business Development is pleased to introduce an informational video for Associations featuring Christine Todd, RCE, Chief Executive Officer of the Northern Virginia Association of REALTORS©, discussing the many financial products and services designed specifically for REALTORS© and REALTOR© Associations that are available from REALTORS© Federal Credit Union, a Division of Northwest Federal Credit Union.
NAR and REALTORS© Federal Credit Union would like to thank Christine for taking the time to share her positive experiences about the Credit Union with Victoria Gillespie, VP & National Director of Business Development for the REALTORS© division. The following fact sheet outlines the numerous financial products and services available from the Credit Union and offers a link to the new video with Christine Todd.
Originally founded by the National Association of REALTORS© in 2008, REALTORS© Federal Credit Union was the first-ever virtual credit union. Fields of membership include REALTORS© and immediate family members, NAR member boards, institutes, societies and councils, REALTOR©-owned businesses, and staff of State and Local Associations.
If you have questions, please contact a member of NAR's Marketing team listed on the attached fact sheet.
CLICK HERE for REALTORS Federal Credit Union FACT SHEET