Coronavirus Resources
Check back often for the latest local and national information that you need to know. Please contact Claire Morrow (claire@nworealtors.com) with questions about this webpage.
Latest Updates for NOR Members
NAR's Federal Advocacy team has been working closely with Congress and the Administration to ensure the interests of REALTORS®, their families, consumers, and the entire real estate industry are protected in any federal action in response to COVID-19.
On December 21, Congress passed a COVID-relief package, which also included an Omnibus spending bill for FY21, and some tax extenders. Below is a summary of the major provisions of that bill impacting REALTORS®:
---
License Deadline Extended: Gov. Mike DeWine signed House Bill 404 into law extending the licensing renewal deadline to July 1, 2021.
Real Estate licenses expiring on or before April 1, 2021, are valid until July 1, 2021.Click here to read more.
---
As we learn more about COVID-19 (coronavirus) and how to protect the health and safety of our members, Northwest Ohio REALTORS® will continue to provide updated and accurate information as it becomes available. Information can be found on our webpage, social media, e-mail, and daily voice messages. If you have any questions, please contact your NOR staff. Their e-mail addresses can be found Their e-mail addresses can be found HERE.
---
NOR Board Store Available for Curbside Pickup!
The NOR Board Store is currently available for curbside pickup at both our Findlay and Maumee locations. Simply call the office and place your order. A NOR staff member will have your order waiting outside within 3 hours (Maumee location – 24 hours needed for Findlay location).
To access our inventory, CLICK HERE.
---
COVID-19 Addendum
In response to the coronavirus pandemic, NOR has developed a new addendum to ensure that our REALTOR® members are able to continue their business as the situation develops. Please download the document below.
---
NAR Open House Guidance
Due to the "Stay at Home" order covering Ohio and Michigan, NAR has developed guidelines for holding safe and effective open houses.
---
---
Ohio REALTORS® Coronavirus Resources
The Ohio Division of Real Estate & Professional Licensing has been informed that all eight of its PSI testing sites are closed through April 13. Here's the current operational status of Ohio's 88 county recorder offices
Ohio Division of Real Estate Update & CE Requirements
Ohio REALTORS® Partners with the CE Shop
Legal Update: What Ohio's "Stay at Home" Order Means for Real Estate
REALTORS can leave their home for the limited purpose of performing real estate related services. There are a lot of questions as to how the order applies to REALTORS' day-to-day real estate activities. Unfortunately, the Order does not specify what can and cannot be done in the course of providing real estate services.
Legally Speaking: The impact of COVID-19 on residential property managers
Property managers of residential property are greatly impacted by the COVID-19 pandemic. From student housing to senior housing, managers are forced to deal with issues they have never faced in the past. Some of those issues are addressed inside. (Ohio REALTORS Buzz)
Latest news affecting the appraisal industry: The Appraisal Standards Board offers reminders that USPAP does not require inspections The Appraiser Qualifications Board and Appraisal Subcommittee (ASC) are working together to offer relief The ASC is providing relief to state appraiser and AMC programs

This content is copyright 2020 Ohio REALTORS. Read more at: https://www.ohiorealtors.org/coronavirus-updates-and-information/
---

Updated NOR Resources
dotloop FREE Training Resources
Overcoming the Challenges of Social Distancing with Technology
Impact of COVID-19 on Real Estate Showings in North America – ShowingTime
Continuing Education Opportunities
The CE Shop
McKissock Learning
NAR's Center for REALTOR Learning
Hondros
Need to see which classes you've completed? Check out the Ohio eLicense Center!
Please email Claire (claire@nworealtors.com) with any education-related questions.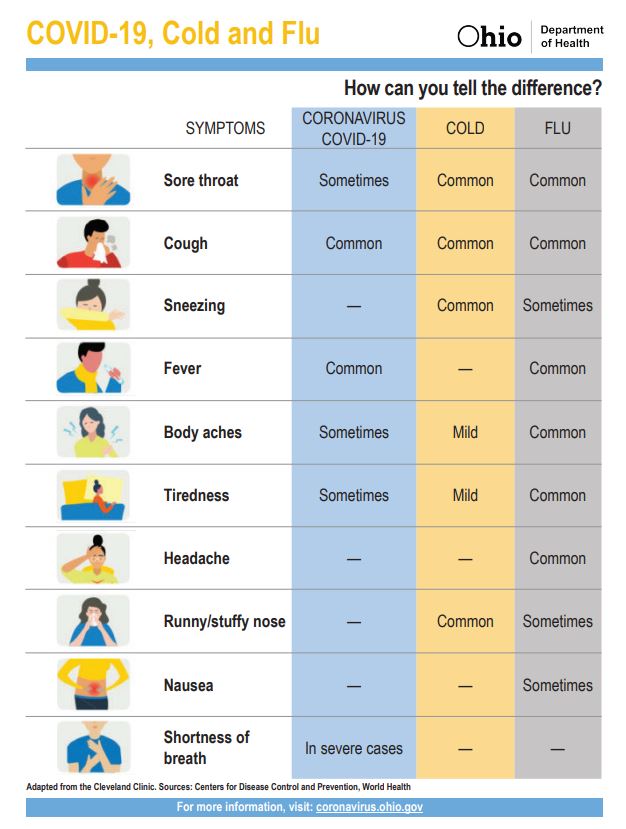 ---
Keep Up with the NOR Facebook Page