ICYMI – 5/19/20
NOR Webinar Series – THIS THURSDAY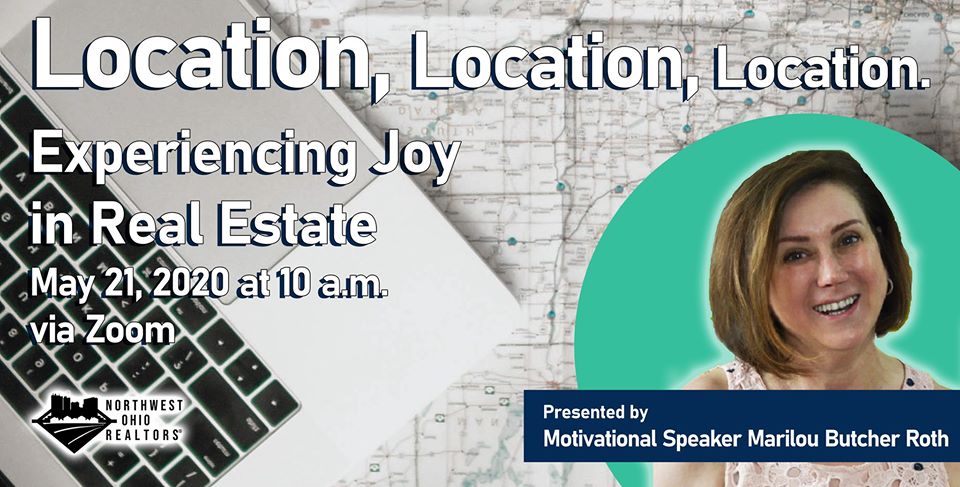 Motivational speaker, Marilou Butcher Roth examines how this familiar phrase can apply to Realtors® on a personal level. She will be looking at tools and ideas to support Realtors® and enable them to experience more ease, joy and fun.
Enroll in Telehealth Today for FREE
NAR extended its offer to fund Members TeleHealth for 2 months at no cost for members who do not currently have access to telemedicine. Stay safe, and save time and money: A single trip to Urgent Care could take hours and cost hundreds. Members TeleHealth is fast and offers unlimited consultations and no co-pay. Enroll by May 31st. http://ow.ly/XiyB50zAX9B
Attend NAR's Financial Wellness Webinars
What's your money mindset? Learn how to shift your thinking from scarcity to abundance when you join NAR's Center for REALTOR® Financial Wellness Webinar, Entrepreneurs: Tips for Improving your Financial Health—May 21 at 1pm CT. Register now and view past recordings at http://ow.ly/vyKT50zJOR9.
Disclosing a Negative Inspection Report
Peg Ritenour, Ohio REALTORS Vice President of Legal Services shares what you need to know when disclosing a negative inspection report. Click here to read more.
Take Advantage of Your OR Benefits!
Did you know your membership to Ohio REALTORS gives you instant access to tons of member benefits? Learn more and take advantage of your benefits today:https://www.ohiorealtors.org/the-ohio-realtors-advantage-m…/