Ivan Smith – Small Brokerage Director Candidate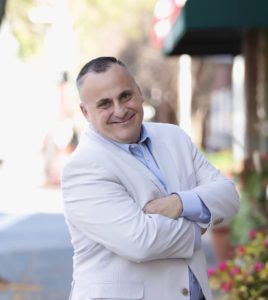 Ivan Smith is currently running for a Director's seat for a three-year term (2021, 2022, 2023). Please find information regarding Ivan's qualifications below. For additional questions, Ivan may be reached at ivansmithrealtor@gmail.com.
Company: Serenity Realty
Years Licensed: 16
Type of License Held: Broker
University Attended: Stautzenberger College
Degree: Associate of Applied Business Technologies
Position at Company: Owner/Broker
NOR Committees Chaired: N/A
NOR Committee Participation: Grievance Committee, Diversity, Equity & Inclusion, Womens Council of Realtors
Served as a NOR Director in the Past? Yes (2017-2018)
NOR President's Sales Club Years: Lifetime Member
OR Committee Participation: State Director, Women's Council of Realtors®
Describe current and past community involvement:
Ivan is a co-founder of God's Instruments where he serves as a food pantry operator every Saturday, holds food drives for sober houses, open door ministry personal hygiene drives, adopts 40 families for holidays, hosts back to school drives and Easter basket & ham giveaways. He is also the Treasurer of a local recovery program.

Financial Oversight Experience:
Ivan opened Serenity Realty in June 2018 which includes experience in banking, payouts, budgets, taxes and all things financially related.

Government Affairs Experience:
Ivan is a member of Maumee Chamber of Commerce.
Communications Experience:
Ivan teaches classes through his Coaching program, holds elite positions on industry board committees to improve the future of Real Estate and oversees/interacts with agents on a daily basis.
Strategic Planning Experience:
Every board Ivan sits on has strategic planning meetings. He holds weekly managers meetings at Serenity for budgeting, growth, etc.. and has conducted feasibility studies for opening new Serenity branches.
Technology Experience:
Ivan uses it all – iPhone, iPad, computers, video streaming equipment & microphones for his live classes, podcast equipment, projectors, streaming services, etc.

Real Estate Trends Experience:
Ivan is constantly keeping up with his wide network of strategic partnerships to keep up with the newest Real Estate trends. It also helps greatly overseeing all of the Serenity agents and their deals, as well as attending CE classes to gain further knowledge.

Leadership Experience:
Ivan is the Owner/Broker for Serenity Realty where he oversees all management & agents. He is also a member of the Women's Council of Realtors at local & state levels. He is a co-founder for God's Instruments and the owner at the Office of Ivan Smith where he manages a team of Realtors® as they start their career in Real Estate
Why does Ivan wish to be a Director:
Ivan would be honored to offer his time and experiences to assist his local board in this Director position. He feels he has many different avenues to his career that will offer a well rounded and diverse point of view. Real Estate is Ivan's passion! He truly enjoys his career and would love to use his wisdom in collaboration with the other Directors to further grow the local board. His challenges and insights growing from an agent to a team leader to the broker/owner of his own company should certainly add value to the group. Ivan thanks you for the consideration!
Voting will be available for all REALTOR Members starting Monday, December 7, 2020 through Friday, December 11, 2020.