Nathan Kerber – Small Brokerage Director Candidate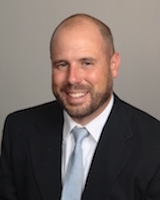 Nathan Kerber is currently running for a Director's seat for a three-year term (2021, 2022, 2023). Please find information regarding Nathan's qualifications below. For additional questions, Nathan may be reached at nathan@kerberrealty.com.
Company: Kerber Real Estate
Years Licensed: 7
Type of License Held: Broker
University Attended: University of Toledo & Bowling Green State University
Degree: BBA & MBA
Position at Company: Principle Broker/Owner
NOR Committees Chaired: N/A
NOR Committee Participation: Leadership Academy, 2019-2020
Served as a NOR Director in the Past? No
NOR President's Sales Club Years: 2013 – 2020
OR Committee Participation: N/A
Describe current and past community involvement:
Nathan has been involved with Habitat for Humanity construction projects, served as the Perrysburg Youth Softball Head Coach and the CYO Youth Flag
Football Coach. He is also involved with the Perrysburg Kiwanis.
Financial Oversight Experience:
Nathan has held previous positions as the Corporate Internal Auditor for Dana Corp. & Owens Corning. He also manages financial bookkeeping for Kerber Real Estate.
Government Affairs Experience: 
In the past, Nathan has been involved with Grassroots political fundraising.

Communications Experience:
Nathan can effectively communicate with his peers and clients.
Strategic Planning Experience:
Previously, Nathan held a Business Analyst position for IT Strategic Planning Department at Dana Corp.
Technology Experience:
Nathan held various IT positions including project management and computer networking.
Real Estate Trends Experience:
Nathan continues to communicate with local area real estate leaders & business owners.
Leadership Experience:
Nathan managed other people within several corporate teams and departments.
Why does Nathan wish to be a Director:
Nathan believes that he can bring new ideas and a different perspective to the Northwest Ohio Realtors (NOR) and its members. As a Director, he would like to share some of the frustrations his peers have expressed with NOR and it's members and try to bridge the gap between the two.
Ever since he started his career in real estate, he strived to do more than most of his peers. As a result, he was a million-dollar recipient every year in real estate. In addition, he obtained an Ohio Real Estate Broker License in 2015 and is currently the Principal Broker and Owner of Kerber Real Estate LLC. Nathan truly loves his profession and by serving in a director capacity, he feels that he can make a positive difference to help uphold and improve the long-standing legacy of the local Board of Realtors.
Voting will be available for all REALTOR Members starting Monday, December 7, 2020 through Friday, December 11, 2020.